Get the latest Edition(s) delivered to your door.
Get the latest edition PLUS the edition before
for only £4.20 including UK postage
Just below you will see the option to purchase the latest edition of The City Gent, but if you prefer, for just £1 extra you can get the most recent copy and the one immediately before it. To do that use the button just below
---
Special Offer
:- Get the Latest Edition CG 227 plus CG 226 and CG 225
for only £6 including UK postage
Just below you will see the option to purchase the latest edition of The City Gent, but if you prefer, for just £1 extra you can get the most recent copy and the one immediately before it. To do that use the button just below
---
OR get JUST the latest issue below
City Gent 227
(February 2021) U.K. postage
JUST £3.20 inc. UK postage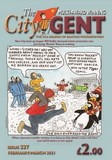 The mood of the City Gent contributors has improved for this issue as the club has been on an eight game unbeaten run and has probably just had the best ever January transfer window. Spirits are high and optimism is back in the hope that the new signings will enable the Bantams to rise up the League Two table. CG227 contains articles that reflect the current mood plus a couple of reflective pieces and some of the usual columns you would expect to see in The City Gent.
Mike Harrison - Editior

---
City Gent 226
(December 2020) U.K. postage
JUST £3.20 inc. UK postage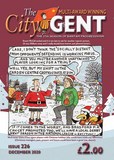 CG226 was 95% finished when Stuart McCall was sacked on Sunday 13th December. I had to scrap what I had previously written for my editorial and start all over again. A luxury not afforded to the rest of the articles that are contained within this issue which reflect the thoughts of the contributors at the time of writing. Trying to have this issue printed before Christmas threw up different problems than what I faced in February 2018 and 2020, so for better or worse, CG226 is as you will see it if you order a copy. It contains balance articles both for Stuart to stay and for him to leave. That decision has now been taken and we will aim to cover what happens next in the Bradford City managerial merry-go-round in the coming weeks when we produce CG227 (due out in February). Till then, I hope that you order and enjoy reading CG226.
Mike Harrison - Editior

City Gent 225
(October 2020) U.K. postage
JUST £2 inc. UK postage - Special Offer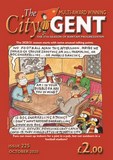 Now that the 2020/21 season is well underway, we'll just about anyway, it is time to bring out the first issue of The City Gent for the new season. CG225 contains the usual Counsel & Criticism column by John Watmough and Grumpy Old Fan by John Armitage. Also included is Gabriel Ramsey's look at the new players, Simon Ashberry's BielsaBub Ghost Story and his take on Ian Holloway's interview regarding the Grimsby postponement. Plus there many other interesting articles which reflect the strange times we are currently living whilst being unable to attend football games.
---
City Gent 224
(June 2020) U.K. postage
JUST £2 inc. UK postage - Special offer
City Gent issue 224 was produced in June 2020, three months after the cancellation of the of the 2019/20 season due to the coronavirus pandemic. With everyone not knowing when life will return to normal and my thinking was that by the time the 2020/21 season will have started, that the end of the previoyus season will be 'old' news. At City Gent I feel that it is important that we document what life was like following Bradford City and the end to the 2019/20 season needed recording. So, CG224 was produced and it is available to order now. CG224 is in full colour which is a format rarely used by us, but early indications are showing that it has been well received.
---
City Gent 223
(February/March 2020) U.K. postage
JUST £2 inc. UK postage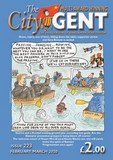 The current climate of uncertainty means that no football is now due to be played any earlier than 30th April. This means The City Gent has no opportunities to sell copies of the latest issue in person for at least 6 weeks. In order to encourage people to buy the so far unsold copies of CG223, I have now reduced the price of this issue to

£2

including postage. Yes this means we are selling copies at a loss, but I'd sooner people read the fanzine rather than they sit unsold at City Gent Towers.

Many more businesses are suffering much more than The City Gent at the moment, but I hope this small gesture is appreciated and thanks in advance for supporting The City Gent.

Do also consider taking out a subscription and as a special offer, you will receive 6 issues instead of the usual 5.
Mike Harrison

Editor - The City Gent - 19/03/20
---
City Gent 222
(Christmas/New Year 2019) U.K. postage ONLY


The Christmas / New Year issue of The City Gent contains a very honest interview with Greg Abbott who spoke with John Watmough in early November which readers should find interesting.

Other articles cover analysis of the season so far and the difference between online and printed reading material.

There are some of the regular columns such as Grumpy Old Fan and Counsel and Criticism plus plenty of other pieces covering fans thoughts on Bradford City and the wider world of football in this 68 page edition.


---
City Gent 221
(October/November 2019) U.K. postage ONLY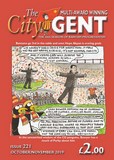 The second issue of the 2019/20 season sees Bradford City riding high in the league two table. Things are not natural at Valley Parade at the moment. There is no crisis to speak of and alarmingly the team are playing well and winning games. Heck, even Hope Akpan is scoring goals!

In CG221 we have tried to reflect on this unusual activity by the Bantams and this issue contains some really good articles. But don't just take my word for it, buy it and find out for yourself.


---
City Gent 220
(August/September 2019) U.K. postage ONLY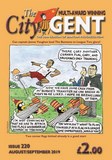 At last, the much delayed issue of The City Gent has been published and is now available to order. Originally scheduled for Easter 2019 but postponed due to editor Mike Harrison being ill in April, this issue is now a fanzine of two halves. CG220 is a larger issue of 76 pages and if we hope that if you've been patiently waiting for it, hopefully the wait will be worth it.


The first half of CG220 contains articles relating to the new season which reflect the increasing optimism for the new season. There really does seem to be a return of Bantam Progressivism in the air. The second half starts with the original front cover cartoon plus articles which cover the end of the 2018/19 season. Of course no Bradford City fan really wants a reminder of last season's humiliating relegation, but it is still important to cover the thoughts of the fans on what was a difficult season which is a bit of an understatement.


---
City Gent 219
(Febraury/March 2019) U.K. postage ONLY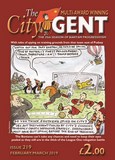 Now that the transfer window has been firmly shut, CG219 goes out on sale and the articles in this issue look back at the recent results as we say hello and wave goodbye to some players. Can the Bantams maintain their recent good form to stay within touching distance of League One safety? We are hoping that they can. CG219 articles reflect the mood amongst the fans but there are plenty of contributions that should keep the reader entertained.
---
City Gent 218
(December 2018/January 2019) U.K. postage ONLY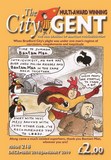 CG218 is a bumper 76 page issue full of interesting articles and comment regarding the recent changes at Valley Parade. As you might expect, a fair bit of comment regards the departure of former chairman Edin Rahic. But CG218 isn't all about Rahic and for the cost of just £2 plus p&p this latest issue has plenty to entertain City Gent readers over the upcoming Christmas holidays.
---
City Gent 217
(October 2018) U.K. postage ONLY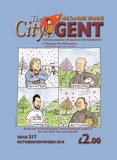 It is very challenging tines being a Bradford City fan at the moment and the latest issue of a The City Gent aims to reflect the mood of the supporters. In CG217 there is much discussion about the current plight of the team as they languish in the relegation zone of League One. Plus there is much debate on the role the owners have played in the team fall from play off candidates to relegation contenders. But with other things in life being more important than football, CG217 contains Katie Whyatt's excellent article on Stephen Darby which originally appeared on Width of a Post.
---
City Gent 216
U.K. postage ONLY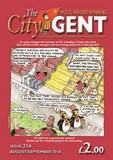 City Gent kick off with a new season not knowing what lies ahead. With 15 new signings and a rookie manager who is the youngest in the league anything might happen.

CG216 reflects on the changes at Valley Parade during the summer of 2018 plus it has the usual mix of articles which readers have come to expect.
---